Unzen Fukiya consists of detached rooms for a more private and cozy experience. The main building also houses a range of facilities to make your hotel stay as rich and relaxing as possible.
Kyujiro (detached rooms)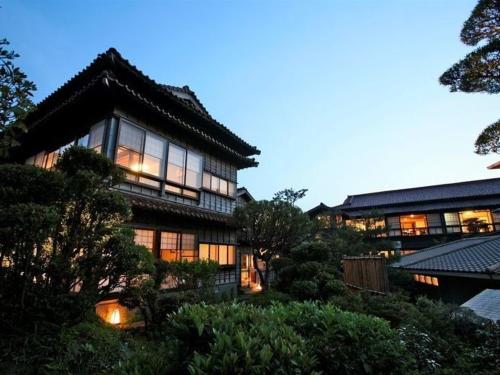 Besides our main guesthouse, we also have several detached rooms featuring a distinctive Showa period aesthetic. Built in 1954, each room is constructed with Yakusugi (ancient Japanese Cryptomeria trees), which trimming is now prohibited by law. The two-storey building houses 7 guestrooms, each unique in its own way. The Japanese/Western suite, Bousei Room features a private, 210 cm diameter open-air bathtub, largest in Kyushu prefecture. Gunsei Room also consists of a cypress-made bathtub offering a fantastic view. Bathtubs here are filled with hot spring water.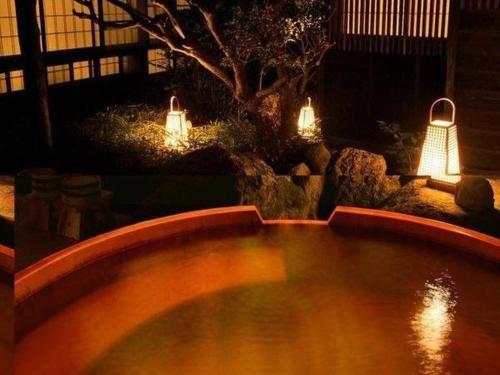 Breakfast can also be served in your room upon request. For price and offers, please contact the front desk.

Dinner
Dinner courses are available at Kaibitei restaurant.

Reservation
To book one of the detached rooms, please contact our hotel directly at +81 957733211.*Picture on the left is Bousei Room's private bathtub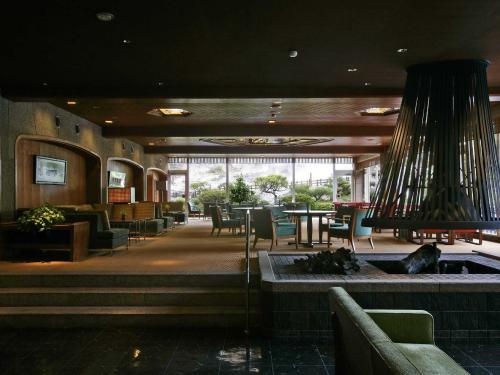 Lobby

Unzen Jigoku Hell is viewable from the retro lobby, which features free Wi-Fi. Its also a great space to enjoy a cup of tea/coffee.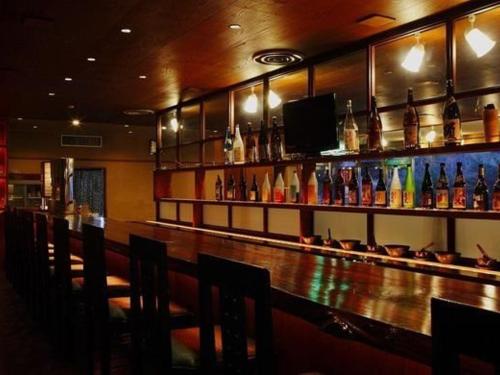 SyouTubing Bar
Offering a list of Japanese sake and other local spirits, the bar space inside Kaibitei restaurant is a nice place to end your day. 

Open hours: 9pm-11:15pm (Fri-Sun only)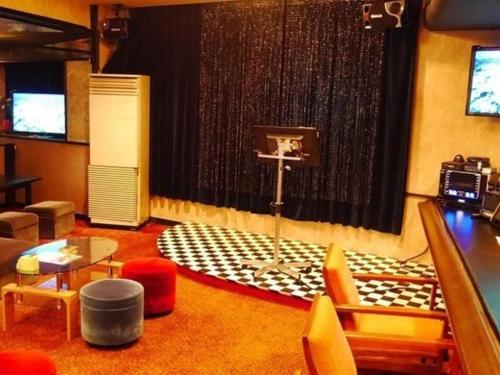 Karaoke bar Botan
Renewed in March 2016, Karaoke bar Botan is opened between 8pm-12midnight. You can also book the whole room for yourself, friends and family too.